Cover Up Your Way…
Beach Cover Ups to fit your Holiday…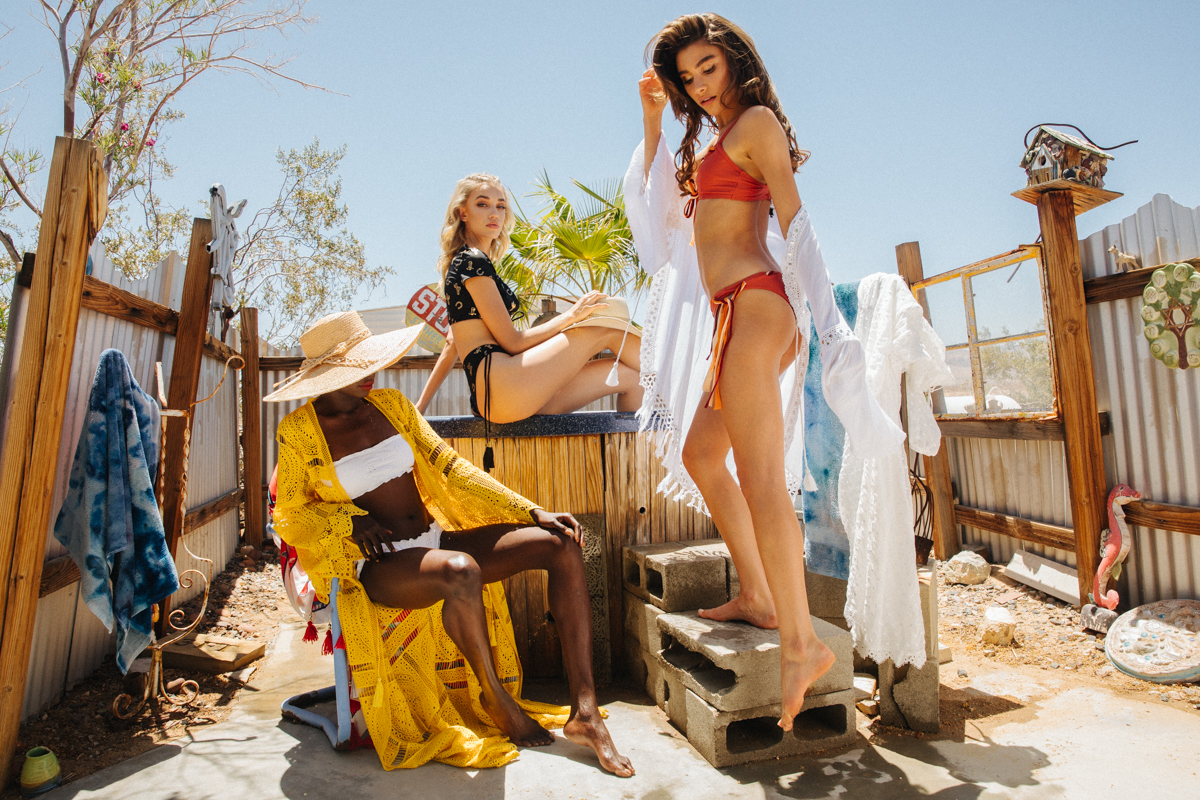 Not one holiday is the same and no one woman is the same this is why holiday clothing needs to be versatile. And what a wonderful age we live in when the options for your beach look are so vast! We are no longer obligated to wear a maternity-like smock dress when travelling to and from the beach. Queue kimonos, kaftans, beach dresses, maxi dresses, sarongs and coordinates!
Here, we select our best picks for every holiday cover up scenario. Whether you want to go from sand to pavement Love Island style or just need something to hide your modesty as you wheel your pram along the promenade, we have every occasion covered… no pun intended!
Okay, so the classic cover up can still be pretty great. Especially when you add a touch of glam. The light, semi sheer fabric of this cover up make it easy to throw on in a particularly hot climate. The fact that it is a little see-through stop it from appearing frumpy in anyway. The finishing touch here is of course the sequin panels on the front and back keeping it feminine and chic. This is the perfect cover up for a relaxed, sunny beach holiday where the stroll back from the beach is through a hazy heat. Stop at the bar for a cool margherita and cool down feeling fabulous. Something light yet stylish to take you from sun lounger to siesta

The Boho look has never been more glamorous. The crochet pattern of the Topanga Maxi and Pasadena Kimono is giving us total hippy vibes! The loose fitting, relaxed shape is comfortable but the fact we can see the silhouette through the crochet is extremely flattering and a great slimming technique.
These cover ups are perfect for a beach holiday with lots of great locations to lunch and socialize in between sun bathing. Keep it simple and elegant with a white swimsuit and metallic wedges. Or make this look fun by adding colour and stylish jewellery.
Kaftans really had a moment in the 1970s thanks to Elizabeth Taylor. Over the past few years they have made a massive comeback! And if you are looking for a unique, eye-catching piece for your summer wardrobe there are a lot of great kaftans on offer.
This piece combines the unique flattering shape of a kaftan with striking, on-trend animal print. Keeping most of your body sheltered from the sun, kaftans are practical as well as striking. Team with a head band and bangles for a show stopping lunch look. Kaftans are perfect for a holiday with many social events such as beach clubs or cruises. Or for a different look, team with western boots and a belt for a cool festival style a la Coachella.

Coordinates are so on trend right now and they also make fabulous cover ups! The soft material of the Carmel and Lewes combo feels good on your skin before or after hours in the sun. The trousers are so comfortable with elasticated waist and great for mums who have a lot of bending and carrying to do.
Mix 'n' match for your different holiday activities! Wear the trousers with just a bikini top and let the sun at your shoulders without being too exposed. Alternatively, the top on the Lewes and Carmel can be worn on shoulders, to protect the skin, with little denim shorts on an excursion day. The options are endless, but one thing is for sure, the coordinate look is trendy and the perfect holiday option for the busier woman.
Long sleeves offer the best sun protection and help to keep you cool. So long sleeves are great for any woman who likes the sun but would prefer not to be roasted in the hat. The light material and loose fitting of the tunic style mean you can be covered and not to hot.
This tunic style suits women who like to be cool and comfortable in soft clothing with little fuss.